THE NORTON JUKEBOX OF WILD DELIGHTS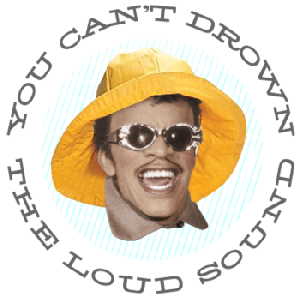 The Norton Jukebox of Wild Delights on Radio Mutation.
As you all probably know by now, NORTON RECORDS has been hit real hard by hurricane Sandy a few weeks ago and is still trying to recover. More details HERE.
The other day, as I wondering how could a lonely sick freak lost in a lonely dark cave (that's me !) could help his long time Rock'n'Roll Heroes, I've heard ol' Steve Terrell play a Norton records set in THE BIG ENCHILADA #54.
"Yep, that's the idea boy !", I've told myself. "Thank you Steve ! Let's do a NORTON special and pay tribute to one of the greatest record company ever !"
As I was pretty down and ill, I'm sorry I couldn't find the energy to record a "proper" (proper ??? Ahahahaha !?!) episode of The House of Wild Delights. The positive thing is that I couldn't scream, get fucked up and smash things all around !
But I'm sure you'll dance and shake and wail and party hard to the loud Norton sounds blasting from THE NORTON JUKEBOX OF WILD DELIGHTS sweeties !!!
DOWNLOAD and get Norton'd !!!
Enjoy !
And don't forget to check NORTON RECORDS and help as you can…
You still can order tons of great stuff (wooooow, check these killer limited edition collectible 45 hurricane Sandy special sleeves !!! I need them all !!!), donate or whatever could help the loud sound rebounds.
Thank you.
Special thanks to Kogar the Swinging Ape for some of the Mad Mike and Mad Daddy audio clips I've used to enlighten that real amateur cheap pseudo mix !
And, most of all : Huge thanks to the wonderful people at NORTON RECORDS !!!
Thanks for listening and supporting NORTON RECORDS !