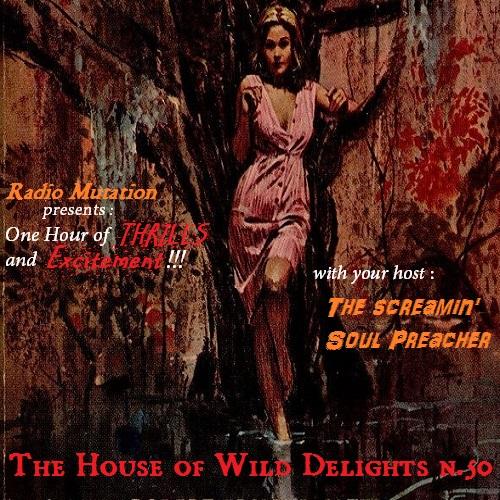 The House of Wild Delights #50 on Radio Mutation.
Cryptic angst and rowdy teeners,
Muddy swamps and moody rivers,
Please get aboard for a 60 minutes trip
with your favorite ghoulish creep :
The screamin' Soul Preacher.
Download and get muddy !!!
Or use the mixcloud player :
Details and playlist on Radio Mutation.
Thanks for listening.