Untitled
Not sure what happened, but I just noticed that when you visit a member profile on here now, nothing shows up in the default profile view, whereas in the past it used to display all the comments and activity for that member. See attached screenshot of how mine looks, for example.
I think we just need to fix this so that it displays the activity feed instead, right?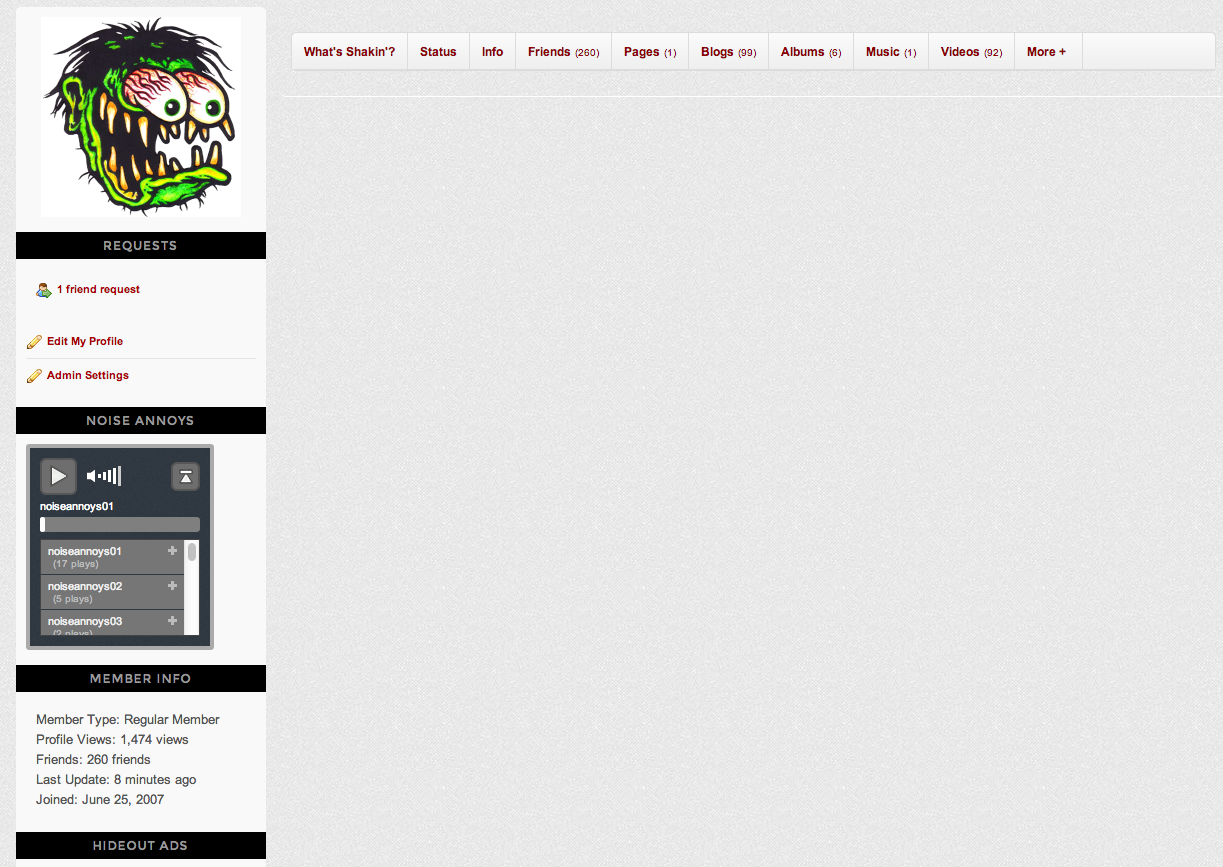 ____________________________________
"Go read a book and flunk a test." -Iggy
Listen to SHOCK THERAPY on RADIO MUTATION if ya know what's good bad for ya!