First off - if you haven't Downloaded our
SPACE PUNK EP Do it now! It's FREE!
http://audiokingsofthethirdworld.bandcamp.com/album/space-punk-ep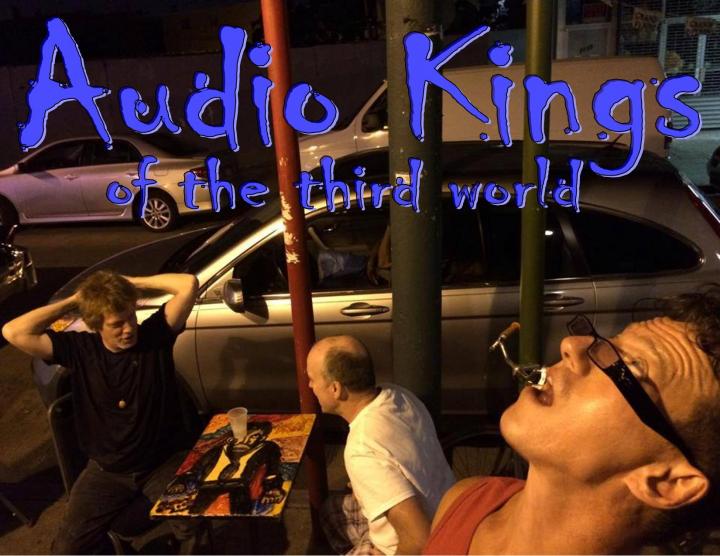 Audio Kings of the third world
Secondly, we are so happy to be on the last compilation "Countdown to a breakdown" with Camera. I hope you enjoyed that song.
Connie's RicRac Philadelphia Pa Nov. 6th 2014
We really enjoyed our show last thursday at Connie's Ric Rac in Heart of South Philly's Italian Market Area in the City of Brotherly love. Thanks to the couple of folks who came out and to a few new fans we made. Thanks to Jen, Ron and the awesome Soundman at Connie'sRicRac.
A couple years back we swore we would never play Connie's again. The P.A. equiptment was horrible and we never got a good sound mix, but Oh how that has changed. They have one of the best sound stages in the city now. We hope to come back in a few months. Also the opening band (A Breed of human) was really interesting. 2 guitars and Drums. The had a very creative sound. We are thinking of getting them on a show next month at Cheers and Beers in Telford.

But enough of all that. Here is our set. Feel free to listen and download it. Thanks for being a fan and hope to see some of you at our first Grape Street Pub Show on November 21, 2014.
Here is a video of the first song jupiter.
If you have never been out to see us. Watch this first!
https://soundcloud.com/jacksn45/no-time-left-for-the-real-world-live-from-connies-nov-2014
Track Listing
1. Jupiter
2. 8bit Man
3. Spend the night
4. Take you out
5. Get yourself clean
6. You Know
7. SKY WAS RED
8. Inbetween Days
9. Camera