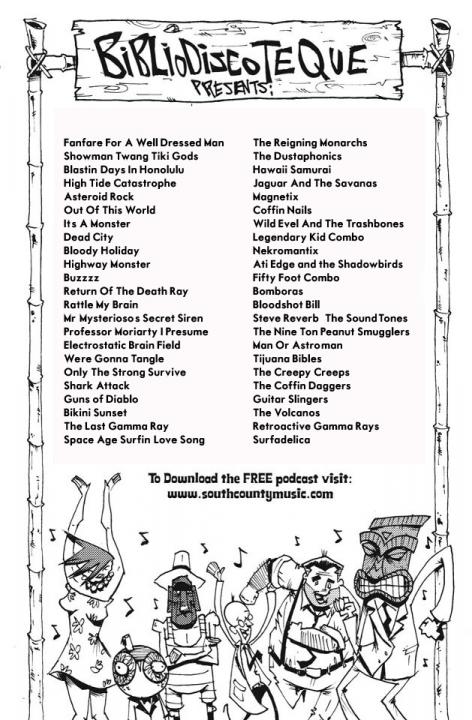 Well folks, we are back! Rest assured that in my three weeks away from GPPN, I've been a busy busy beaver, a hummingbird on speed, and rat chewing his way free of the cage. I'm free. I'm fast. I'm easy.
So, as you may or may not know, I am not only a podcaster here at GPPN, but a comic book author. Yup, a real Renaissance kinda guy with way too much time on his hands and an overactive imaginatin to boot.
Tiki P.I. is Hawaii's only supernatural detective: a mix between Jack Lord's Hawaii 5-0 and Bugs Bunny. It's the perfect optical treat for when you've run out of things to read on the back of a box of sugar cereal.
You can hear what it's all about on this month's show or head over to the Tiki P.I. web site and order yourself a copy.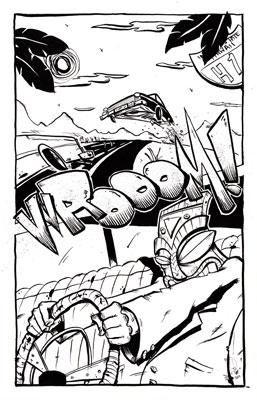 Here's the tracklist for this month's show:
Fanfare For A Well Dressed Man - The Reigning Monarchs
Showman Twang Tiki Gods -The Dustaphonics
Blastin' Days In Honolulu – Hawaii Samurai
High Tide Catastrophe – Jaguar And The Savanas
Asteroid Rock - Magnetix
Out Of This World – Coffin Nails
It´s A Monster – Wild Evel And The Trashbones
Dead City – Legendary Kid Combo
Bloody Holiday – Nekromantix
Highway Monster – Ati Edge and the Shadowbirds
Buzzzz - Fifty Foot Combo
Return Of The Death Ray – Bomboras
Rattle My Brain – Bloodshot Bill
Mr. Mysterioso's Secret Siren – Steve Reverb & The Sound-Tones
Professor Moriarty I Presume – The Nine Ton Peanut Smugglers
Electrostatic Brain Field – Man Or Astro-man?
We're Gonna Tangle – Tijuana Bibles
Only The Strong Survive – The Creepy Creeps
Shark Attack – The Coffin Daggers
Guns of Diablo - Guitar Slingers
Bikini Sunset - The Volcanos
The Last Gamma Ray – Retroactive Gamma Rays
Space Age Surfin' Love Song - Surfadelica
Download / Web Site / Facebook