Hello Bibliodiscophiles!

I'm asking for a little help.

This September, I'm launching a new episode of Bilbiodiscoteque based on the novel: The Corpse Wore Pasties by Johnny Porkpie.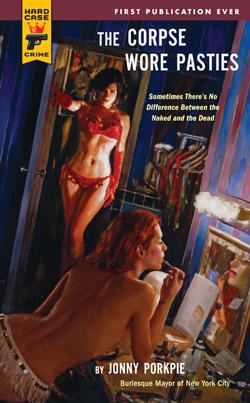 Here's where I need your help:
If you were a burlesque dancer or go-go girl, what would be your song?
Which track would get your groovin' and grindin'?
Those who get selected will get immortalized in an episode of Bibliodiscoteque! Can't shake that!