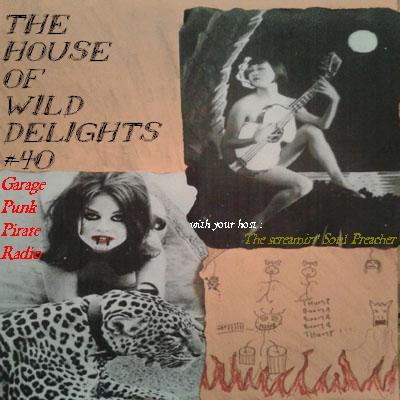 The House of Wild Delights #40
Summer is here at last in The House of Wild Delights and I thought it was time to take an adventurous exotic trip.
Will you follow me as I wander through the luxurious deep jungles of Africa, before I get hiiiiiiiiigh and lost in some sensuous palace of secret delights in the Middle East, then finally discover the meanings of Love and Life in some enchanted Pacific Island ?
Have a nice trip my friends...
The House of Wild Delights #40 by Thescreaminsoulpreacher on Mixcloud
DOWNLOAD, will travel !
SUBSCRIBE TO GARAGEPUNK PIRATE RADIO
SUBSCRIBE TO THE HOUSE OF WILD DELIGHTS
Playlist in comments,
With the elephants !
Thanks for listening.