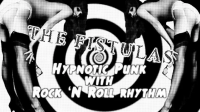 Member Info
Member Type: Band/Artist Profile
Profile Views: 87 views
Friends: 0 friends
Last Update:
Joined:
The Fistulas Hello Garage Punkers,
We are The Fistulas and playing Hypnotic Punk.
Our first release can be downloaded for free from Bandcamp.
Please, check it and trow a message ... more

The Fistulas has just signed up. Say hello!