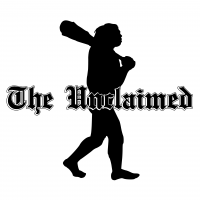 Member Info
Member Type: Band/Artist Profile
Profile Views: 73 views
Friends: 0 friends
Last Update:
Joined:
The Unclaimed Greetings!  This is our first post on the GaragePunk Hideout, and we're excited to share info about our show tomorrow night at the Monty Bar in Los Angeles.

CreamCheese Club presents
A SATURDAY NIGHT OF RAW ROCK 'N' ROLL AT THE MONTY
... more

The Unclaimed has just signed up. Say hello!